Scientific Glassblowing
The art of scientific glassblowing has a long history and remains worthwhile today. It is a skill that provides valuable equipment for industry and science. And more, scientific glass working combines function and form, one that we are passionate about. We are dedicated to creating great works of functional art.
Scientific Glassblowing
Scientific glass work makes use of more than one type of glass. For general laboratory work choose Borosilicate glass. For high temperature needs or superior optical and chemical properties, choose quartz glass.
We can engineer a solution that incorporates more than just glass, machining ceramic, metals and polymers for just about anything you require.
We can make custom glassware to your specifications. We can also help you to design laboratory glassware for a specific purpose.
We also repair scientific glassware – the photo above shows a very expensive 20L reaction vessel under repair.
General Laboratory Instrument Repairs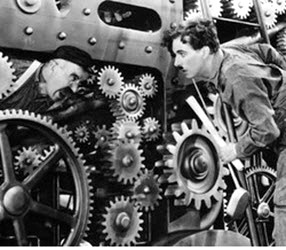 Many pieces of equipment can be repaired and serviced. such as waterbaths, stirrers, circulator-heaters, incubators, ovens, hotplates and many more.
Ask for a quote; we should be able to keep your valuable laboratory equipment in service.
Customised Labware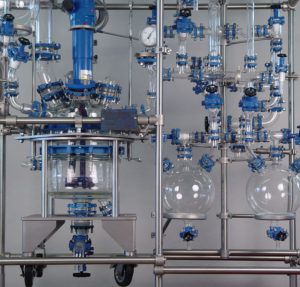 We can make other customised equipment for the lab.
Racks, adapters, holders – if you need that 'thing' that would make the job easier, we might be able to help.
Simulated Pharmaceuticals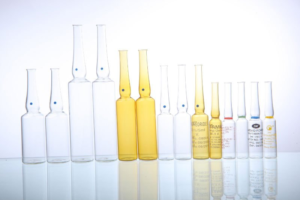 We supply a variety of ampoules and vials for the training of medical professionals.
Ampoules are flame-sealed and contain non-sterile water. We use the same type of glass used by Medical Supply Companies in order to retain the look and feel of real pharmaceutical ampoules.
Rip-top septum vials contain non-active powder to replicate the use of real injectables.